Sectional Garage Doors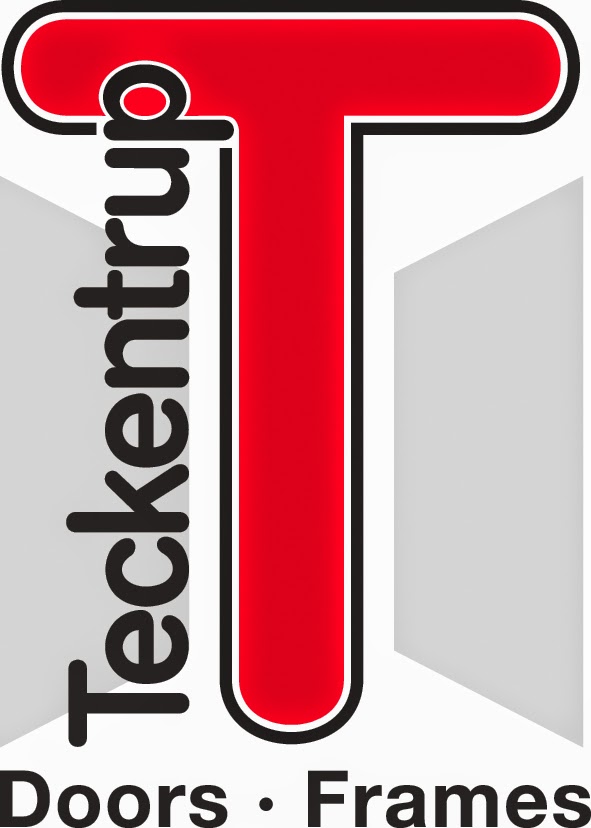 CarTeck sectional door panels, of German company Teckentrup are made of 40 mm polyurethane and high-quality protective coating, give a distinctive aesthetic, contemporary style and hi-tech features to a home.
BENEFITS FOR THE OWNER:
Attractive designs and colors that adapt to each architectural style
Silent Operation
Thermal insulation of polyurethane foam without chlorofluorocarbons.
Finger protection system
Emergency release system
Long service life
Robustness and excellent durability
Possibility of manual operation in case of power failure.
They are manufactured in a wide variety of sizes according to the space requirements.
5 Point Guarantee
5-year manufacturer's guarantee
on rollers, hinges, cable pulleys, cables and standard springs (opening/closing max. 5 times a day)
10-year manufacturer's guarantee
10 year guarantee on high-performance springs (opening/closing max. 5 times a day)
on panels against rust penetration from inside to outside
against door panel separation of steel from foam
on material and manufacturing flaws of all non-moving parts of the frame that are verifiably unusable or whose usability is substantially compromised
on floor seal, intermediate seals, side seals and lintel seal against rotting
The guarantee does not apply to doors which are subjected to extreme conditions, e.g. corrosive influences resulting from use in a coastal climate with high salt content.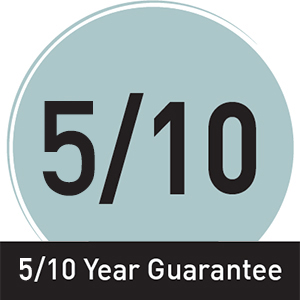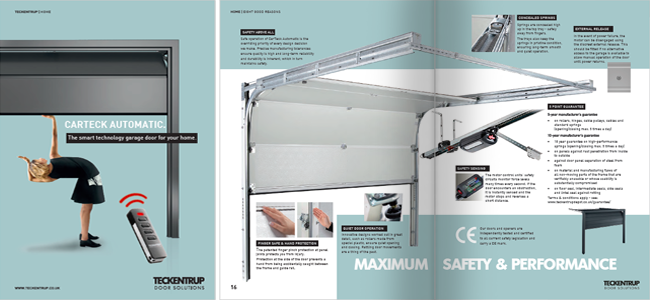 Downloads
If you'd like to learn more about our range of Carteck Automatic Garage Doors, download a copy of our latest brochure.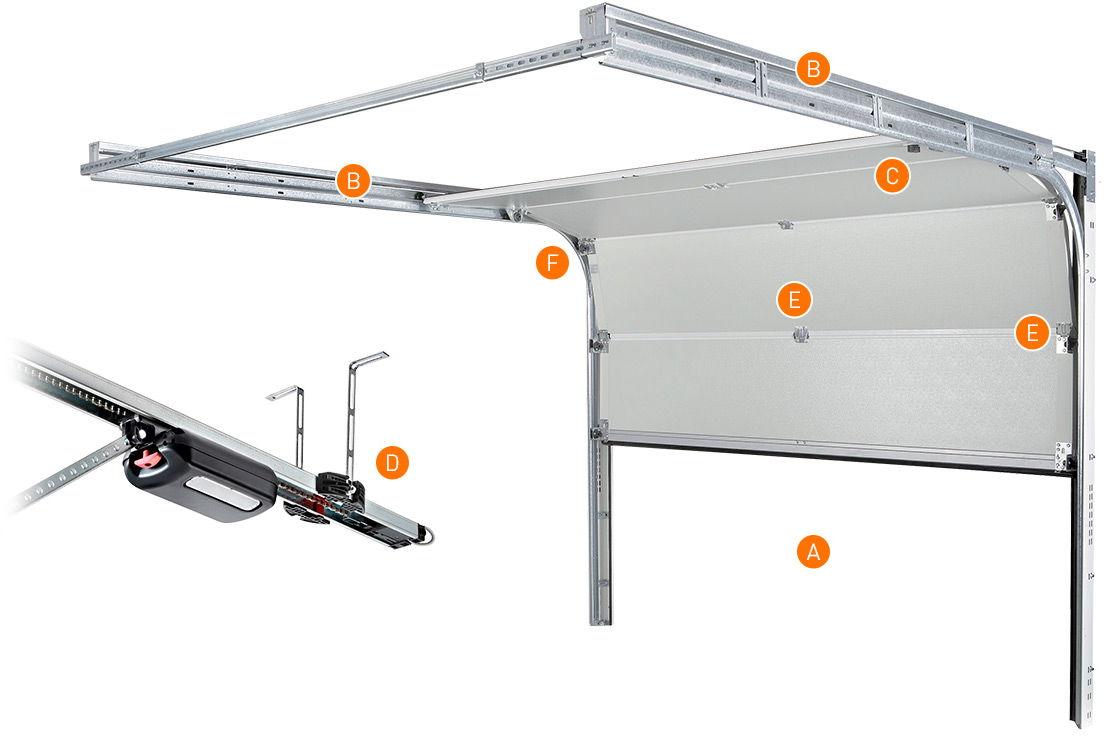 Explore the features that help make CarTeck Automatic sectional garage doors the best in their class: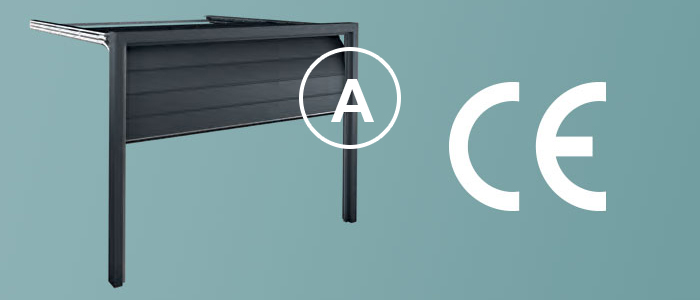 Safety above all
Safe operation of CarTeck Automatic is the overriding priority of every design decision we make. Precise manufacturing tolerances ensure quality is high and long-term reliability and durability is inherent, which in turn maintains safety.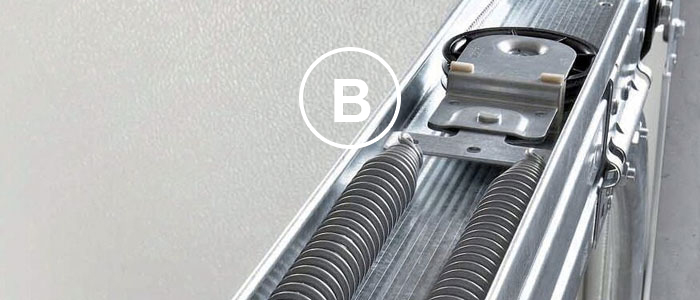 Concealed Springs
Springs are concealed high up in the top tray - safely away from fingers. The trays also keep the springs in pristine condition, ensuring long-term smooth and quiet operation.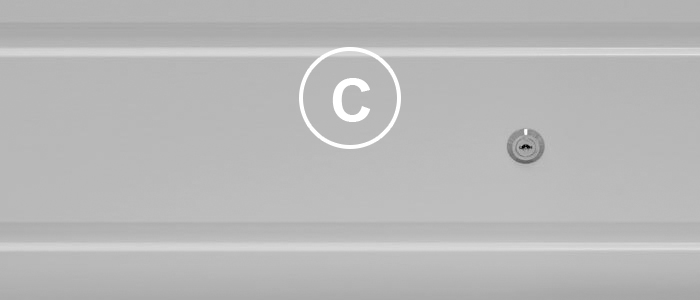 External Release
In the event of power failure, the motor can be disengaged using the discreet external release. This should be fitted if no alternative access to the garage is available to allow manual operation of the door until power returns.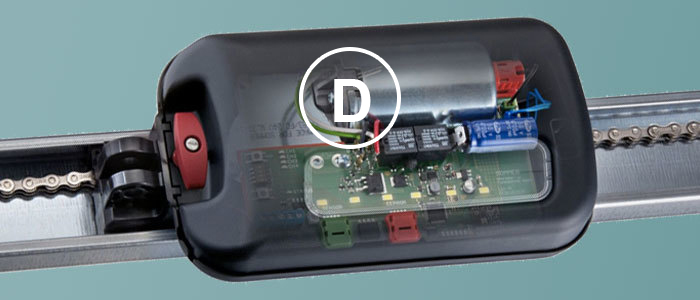 Safety Sensing
The motor control units' safety circuits monitor force levels many times every second. If the door encounters an obstruction, it is instantly sensed and the motor stops and reverses a short distance.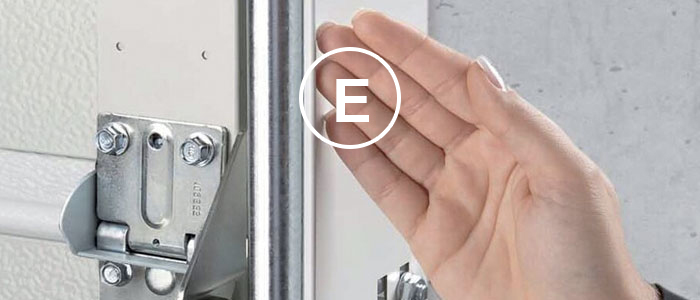 Finger Safe & Hand Protection
The patented finger pinch protection at panel joints protects you from injury. Protection at the side of the door prevents a hand from being accidentally caught between the frame and guide rail.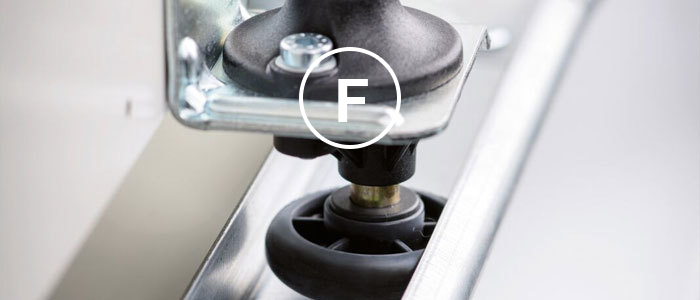 Quiet Door Operation
Innovative designs worked out in great detail, such as rollers made from special plastic, ensure quiet opening and closing. Rattling door movements are a thing of the past.